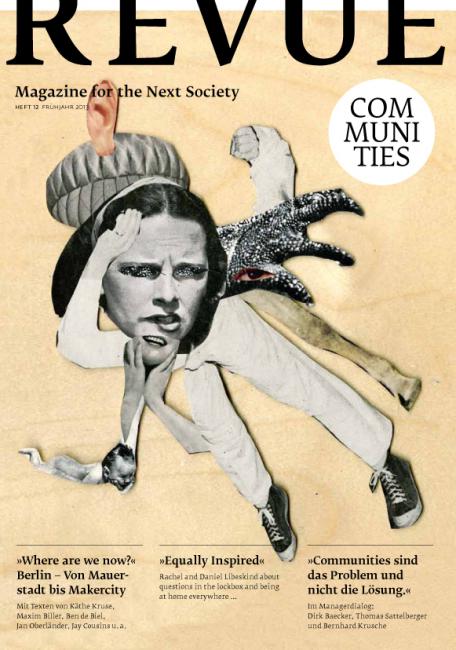 24-05-2013
Revue (Germany)
Cover Revue magazine for the Next Society
Editor Rabea Edel explains:
"a multi-perspective Magazine from Berlin, which deals with topics at the interface of society, arts and management.
We want to give insights for a world in transition and show our readers tools for an unknown future.
We're bilingual (German-English) and for every issue our featured artist designs the cover for us.
The new issue has been published some days ago, so it's really fresh ...
The cover art is from RACHEL LIBESKIND, daughter of Daniel Libeskind. "

Click here for more best of the rest covers on Coverjunkie
Click here for more Revue covers on Coverjunkie