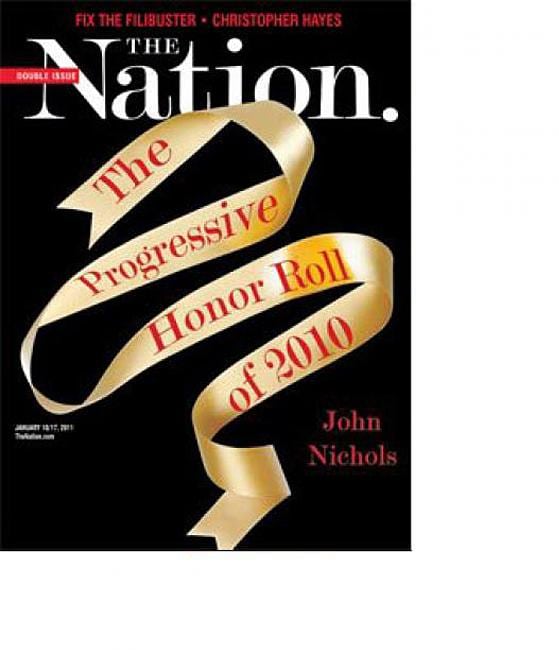 23-12-2010
Progressive Honor Roll 2010
New cover The Nation. John Nichols's Progressive Honor Roll Of 2010: Katha Pollitt on the Julian Assange case, Melissa Harris-Perry on Obama's presidency.
The Nation in their own words:
"The Nation, America's widest read journal of news and political thought, is America's oldest weekly magazine and delivers breaking news and analysis on politics, social justice, culture, film and the arts. Missie:Serve as the critical, independent voice in American journalism; inspire progressive social change; hold our leaders accountable."

Click here for more best of the rest covers on Coverjunkie
Click here for more The Nation covers on Coverjunkie