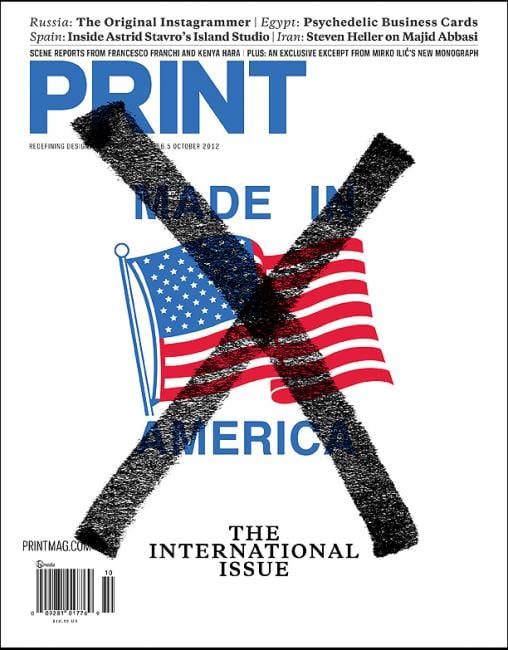 29-09-2012
Print (US)
"Made in America"
Art director Ben King explains:
"The content of the issue, and even the illustrators, photographers, and designers commissioned for work on the issue are all from outside the US."
Fab new Print magazine, "a bimonthly about visual culture and design, founded in 1940, that showcases inspiring design on and off the page."
The cover is designed by South Korean studio Sulki & Min
Editor Michael Silverberg tells me: "They ( Sulki & Min) made a custom typeface for the issue,
featured prominently on the cover. It's called Galaxie Ecosmic, and it riffs on the so-called Ecofont of a few years ago, which used small holes in the letterforms to save ink. Here, those "holes" take the form of a classic Carl Sagan essay, set in trashy Comic Sans. The entire feature well is set in the same typeface."

Click here for more best of the rest covers on Coverjunkie
Click here for more Print covers on Coverjunkie