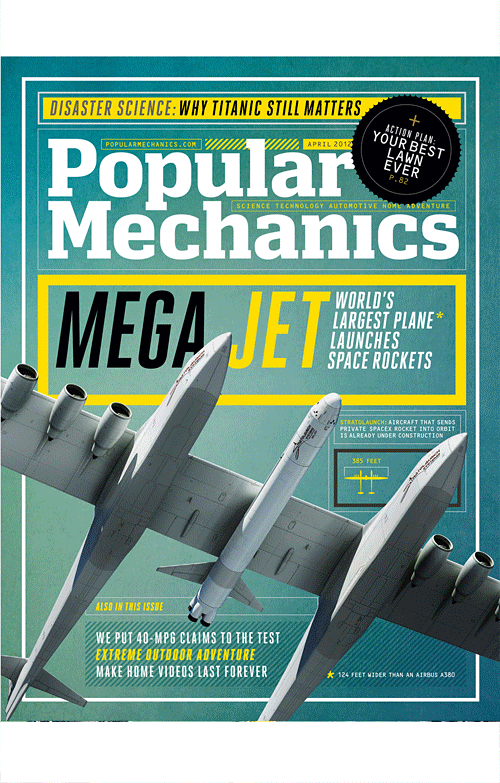 29-03-2012
Popular Mechanics (US)
Again an ace cover Popular Mechanics: "whether its practical DIY home tips, gadget news, test drives of new cars or science breakthroughs, Popular Mechanics is the ultimate guide to our high-tech lifestyle."
Design Director Michael Lawton explains this great one to Coverjunkie:
"We tried something different this issue and went back to the archives.
Gee Wiz content is pretty popular, especially issues from the 1930's, 40's and 50's. The covers were simple and graphic.
The PopMech April 2012 cover is based on a 1948 Jet Fighter illustration.
Here it is."

Click here for more best of the rest covers on Coverjunkie
Click here for more Popular Mechanics covers on Coverjunkie