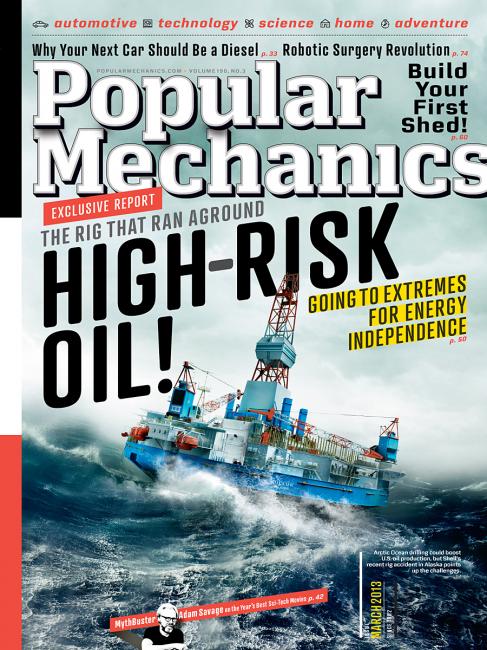 20-02-2013
Popular Mechanics (US)
Complex and ace cover (each month!) Popular Mechanics
Design Director Michael Lawton tells me:
"With gas prices in the US going up…. this feature is a must read. Our exclusive cover story explores the offshore Arctic drilling controversy and the quest for energy independence.
The world needs energy, and America's Arctic waters may hold 25 billion barrels of oil. But the recent grounding of Shell's Kulluk oil rig has sharpened a debate over the safety of offshore drilling. Popular Mechanics visited the Kulluk during its Arctic operations for this exclusive report.
Great read by Jerry Beilinson"

Click here for more best of the rest covers on Coverjunkie
Click here for more Popular Mechanics covers on Coverjunkie