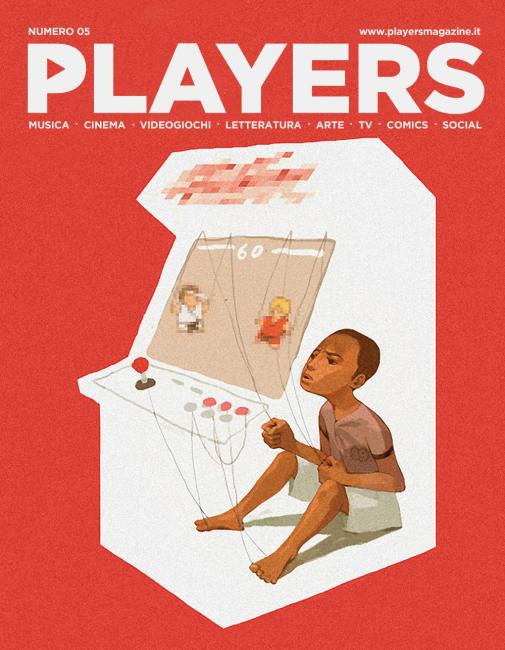 07-01-2012
Players from Italy
Cover Players from Italy:
"an editorial project aimed at discussing entertainment with 
an independent and mature attitude, engaging a sharp and vaguely geeky 
audience. Written and assembled by a collective of italian journalists and 
media lovers coming from various previous experiences, Players will 
offer the best of media, cinema, music, videogames, art, literature and 
technology to those bothered by the lack of anything really good to read 
at the newsstand or on the web. Players will be aimed to a
slightly geeky audience, able to speak with taste about movies, tech,
music, games and social platforms."
Editor: Andrea Chirichelli, Tommaso De Benetti
Web Design Luca Tennriello
Design Director: Federico Rescaldani
Designers: Crstina Lanzi, Matteo Ferrara, Eugenio Laino
Artwork: Saching Teng

Click here for more best of the rest covers on Coverjunkie
Click here for more Players covers on Coverjunkie