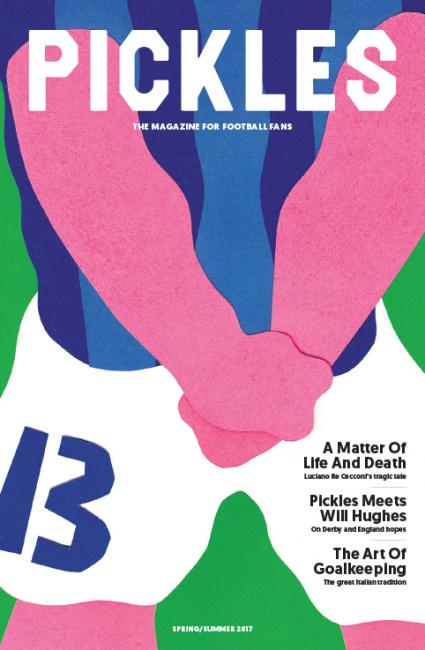 19-05-2017
Pickles (UK)
Big cover Pickles magazine :
"Pickles is an independent football magazine, that focuses on the culture surrounding the game, great football stories and issues that transcend the sport. Established in 2011, the magazine uses design and illustration to present stories in more engaging ways, as well as featuring great photography – presenting unique and original articles and offering a commentary on the modern game.
In March 1966, four months before the World Cup kicked-off, the Jules Rimet Trophy was stolen. Just seven days later it was discovered in a garden hedge in South London, by a chap walking his dog, Pickles, the inspiration behind the magazine's name and a football hero."
creative director Ned Read
illustration Gio Pastori

Click here for more best of the rest covers on Coverjunkie
Click here for more Pickles covers on Coverjunkie