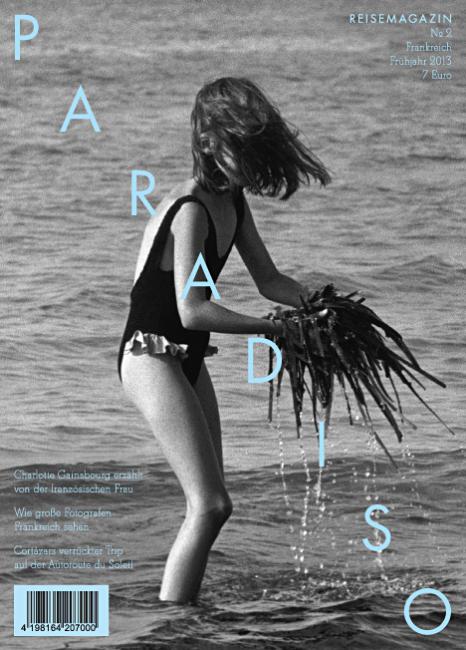 27-05-2013
Paradiso (Germany)
It's new Paradiso magazine:
"an independent travel magazine. Each issue is devoted to a country, its culture, its people and its food
Paradiso magazine is produced during travels. It tells stories of special places and special people
Inside Paradiso, you will find insider tips experienced by ourselves or by people we trust – piazzas where one could just sit for hours, a church that doesn't leave you untouched, the perfect song for a road trip
The second issue is dedicated to France"
Publisher: Andreas Wellnitz
Editor: Johanna Luehr
Art-Direction: Jasmin Mueller-Stoy

Click here for more best of the rest covers on Coverjunkie
Click here for more Paradiso covers on Coverjunkie