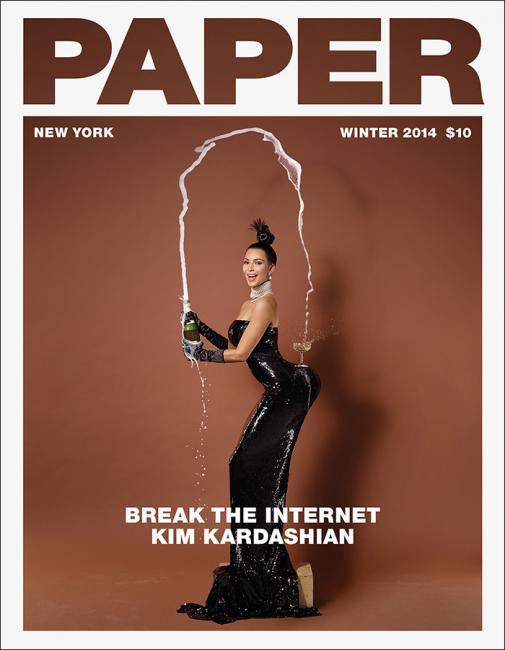 13-11-2014
Paper (US)
I'm not sure what to think of this.
Oh wait, i do know:
All done out of sensationalism.
I'm not against that, i know how it works but please make the cover connect to your content. Make it connect to your magazine profile....
Not just by trying to create #worldsmostcontroversialcover by showing some ass cause thats easy & boring and more important: THATS WHAT GOOD MAGAZINES ARE NOT ABOUT
The shoot was photographed by the legendary French photographer Jean-Paul Goude who recreated the old iconic photo again.
Hair by Laurent Philippon at Calliste Agency
Makeup by Mario Dedivanovic
Manicure by Tatiana Sery at Aurelien Agency
Photographer assistants: Philippe Baumann, Franck Joyeux and Nicolas Premoli
Digital imaging: Helene Chauvet for Kilato
Digital: Christian Horvath For D-Factory
Producer: Virginie Laguens
Assistant producer: Grace Salemme
New cover Paper magazine.
"PAPER Magazine, founded in 1984, is an indispensible pop culture bible for tastemakers and tastemakers-in-training. PAPER Magazine's mission is to explore pop culture just beyond the scope of the mainstream, thereby illustrating for our readers the groundbreaking ideas that will influence the trends of tomorrow."

Click here for more best of the rest covers on Coverjunkie
Click here for more Paper covers on Coverjunkie