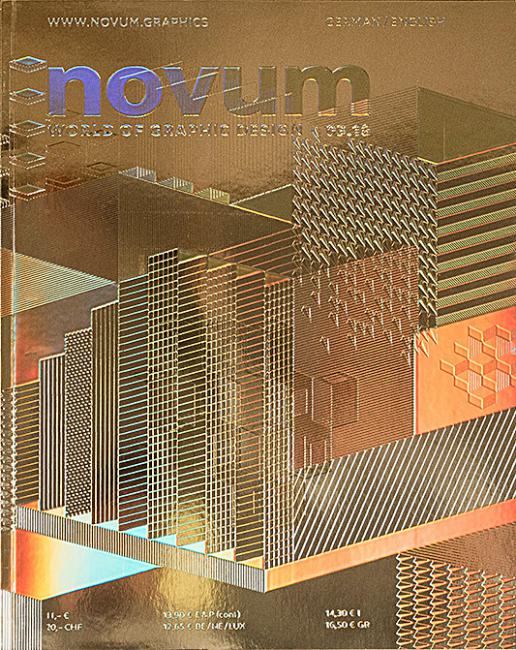 16-02-2018
Novum (Germany)
Golden cover Novum "World of Graphic Design"
Editor in chief Bettina Schulz:
The new novum is here!
This issue really pulls out all the stops! A wrap-around cover resplendent in all the colours of the rainbow, fine gold paper and relief varnishing – no point in choosing gold unless you really go for it!
Gold is not as easy a choice as you might think, however. It can quickly look over the top, which is why many designers only use it sparingly. But who wants to be modest and sensible all the time? In this issue of novum the editorial team really push the boat out and go all out for gold. It fills the novum+ section and the cover, too, is a gilded delight. A brand new print and finishing technique inspired the designers at Paperlux to this cover. Sophisticated printing technology combined with good design – that is real luxury!
Click here for information on the latest issue: https://novum.graphics/en/magazine/current-issue/
art-director Tobias Holzmann
(check also this cover from Novum, does not get any better than that)

Click here for more ace covers 2018 covers on Coverjunkie
Click here for more Novum covers on Coverjunkie