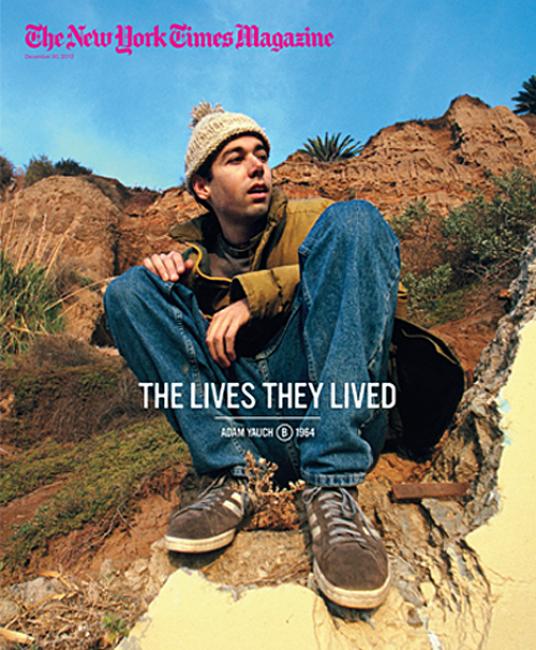 31-12-2012
New York Times Mag (US)
Aaah so great to see Adam Yaugh again! MCA keeps rocking.
Annual edition 'The Lives They Lived:
"This issue is meant to be a celebration of life, not an expression of grief. But since the tragedy in Newtown, Conn., grief has been unavoidable. Our wish for those who knew and loved the 20 children and 6 adults killed at Sandy Hook Elementary School is that they are held up by those around them until the day comes when they might feel something other than terrible loss. And our wish for the rest of us is that we all might help turn despair into hope."
New cover New York Times Mag
Photography by Glen E. Friedman
New York Times Mag also carrie a great blog; "The 6th Floor, where staff members — editors, designers, writers, photo editors and researchers — share ideas, arguments, curiosities and links."
Hugo Lindgren: editor
Arem Duplessis: Design Director
Gail Bichler: Art Director
Kathy Ryan: Director of Photography
Deputy Art Director: Caleb Bennett
Designers: Hilary Greenbaum, Sara Cywnar, and Drea Zlanabitnig

Click here for more best of the rest covers on Coverjunkie
Click here for more New York Times Magazine covers on Coverjunkie