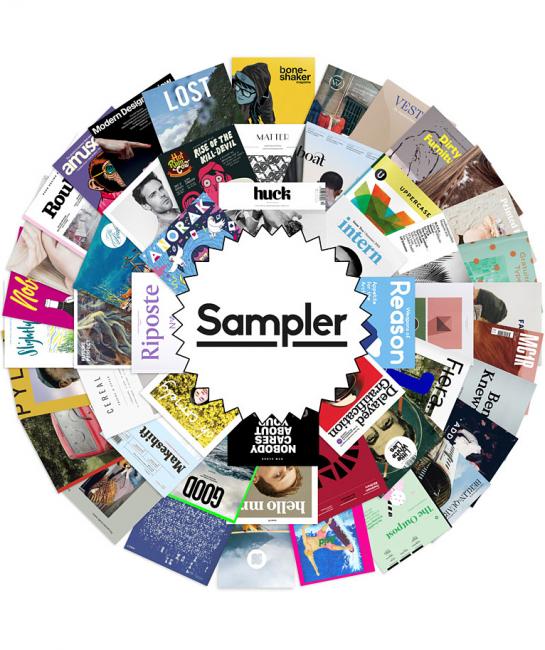 11-06-2015
New way of buying indie mags!
Maglovers pay attention:
Ace new initiative from the fab guys from Stack.
A new way to buy independent magazines, this means 10% off the price of your favorite magazines and free shipping to Europe and US!
Read here all about it.
What is Sampler?
The best way to buy single issues of independent magazines.
What makes it so good?
1. Free shipping
Sampler offers free shipping on all orders sent to the UK, Europe and USA, and subsidised delivery everywhere else in the world. That's huge. Sending single issues around the world is really expensive, but I'm using Stack's bulk mailing rates to give buyers the best deal possible.
2. 10% discount
All the magazines on Sampler come with a 10% discount. That's 10% knocked off the price paid in the shops - you won't find them cheaper anywhere else.
3. No commitment
You buy when you want to, giving direct access to the latest magazines when you want them, with no subscriptions and no commitment.
4. It's easy!
We'll send an email every Thursday with our recommended reading for the week. You can buy a copy in just a couple of clicks, or if you're not interested just hit delete and you won't hear from Sampler until the following week.
But what's the catch?
As the name suggests, this is a sampler service. There are only 100 copies available each week, so if you want to take advantage of the best way to buy, you have to move fast.
What do I need to do?
Head over to the Sampler site and sign up with your email address. Our first magazine offer goes live next Thursday and signing up is the best way to make sure you're amongst the first to hear about it.

Click here for more best of the rest covers on Coverjunkie
Click here for more Stack covers on Coverjunkie