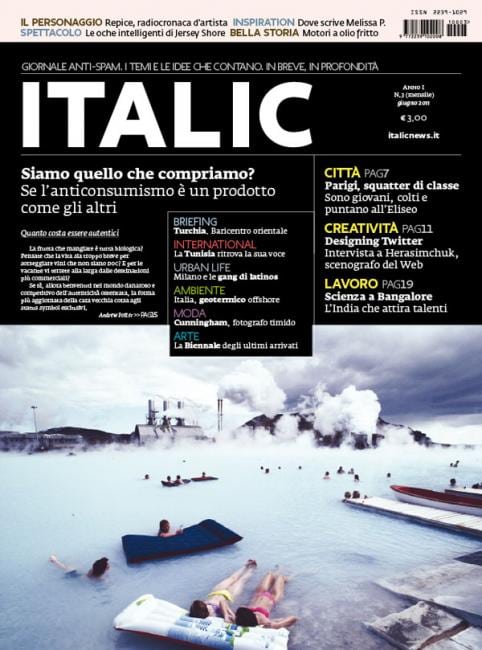 12-07-2011
New ITALIC
New cover ITALIC magazine, "focuses on news, best practices and emerging trends in contemporary urban life, creativity, environment, consumerism, economy and other relevant topics. It addresses an audience of dynamic, creative young adults."
Design and Art Direction by Bellissimo
Photo Editor: Luigi Gariglio
ITALIC is a new monthly quality newsmagazine, launched in March 2011 from the makers of LABEL, the internationally-renowned style magazine
(www.labelmag.com, 1997-2007).
ITALIC is sold in newsstands and bookshops nationwide in Italy, with a circulation of 100,000. The cover design aims at being 50% quality newspaper and 50% magazine.

Click here for more best of the rest covers on Coverjunkie
Click here for more Italic covers on Coverjunkie