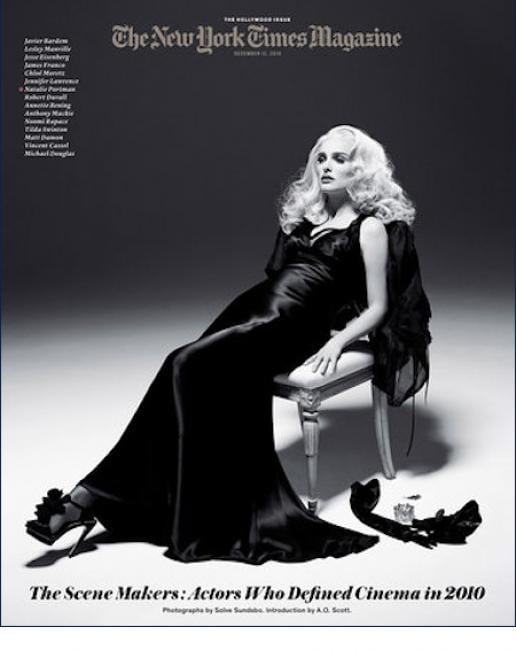 09-12-2010
Natalie Portman = Rita Hayworth
An issue i definitely look forward too is this saturday's New York Times Magazine (see movie about this shoot here).
14 actors who defined cinema in 2010, a list that includes James Franco, Jesse Eisenberg, Chloë Moretz, Vincent Cassel, James Franco, Matt Damon, Javier Bardem, Noomi Rapace, Michael Douglas, Robert Duvall, Tilda Swinton and Natalie Portman.
Natalie Portman starring on the cover in which she channels a 1940s-style starlet like Veronica Lake or Rita Hayworth. Photo and film by Solve Sundsbo.
Here more New York Times Magazine covers collected by Coverjunkie

Click here for more ace covers 2010 covers on Coverjunkie
Click here for more New York Times Magazine covers on Coverjunkie
Click here for more Arem Duplessis covers on Coverjunkie