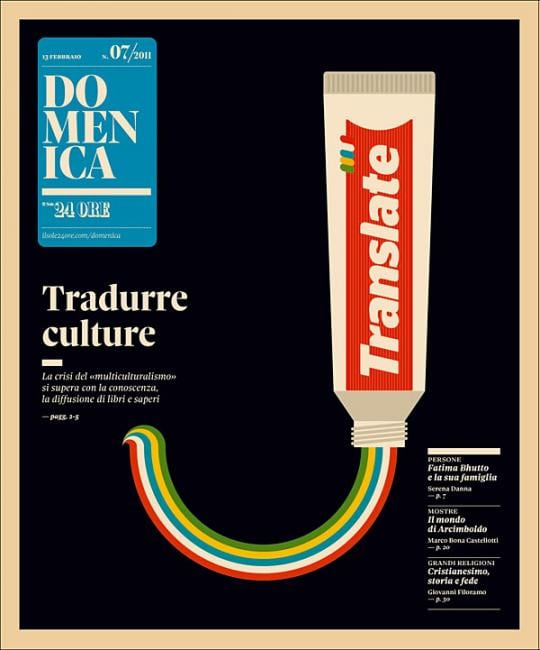 12-02-2011
Multi-Culti Toothpaste
Great cover this weeks Domenica, the sundays supplement Il Sole 24 Ore newspaper.
Creative direction: Luca Pitoni & Adriano Attus.
Editor: Giovanni Santambrogio
Editor-in-chief: Gianni Riotta.
Adriano Attus explains: "It shows 'different cultures' coming out of the 'Translate' toothpaste (close to 'Colgate') as a big smile. It's about the literary and cultural phenomenon of 'translation' as it means to overcome the multiculturalism crisis. Is it a magazine cover? A poster? A manifesto?"
Keep tuning in on Coverjunkie for more great Domenica covers :D

Click here for more ace covers 2011 covers on Coverjunkie
Click here for more Il Sole 24 Ore covers on Coverjunkie