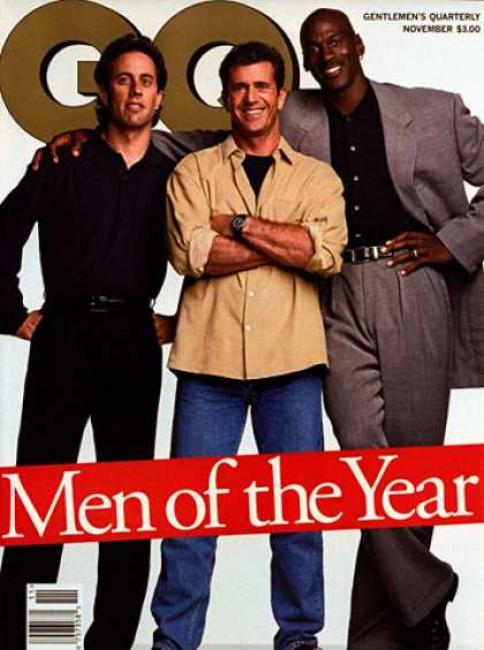 06-11-1996
Men of the Year
Jerry Seinfeld, Michael Jordan & Mel Gibson.
Gentlemen's Quarterly was launched in 1931 in the United States as Apparel Arts, a men's fashion magazine for the clothing trade, aimed primarily at wholesale buyers and retail sellers.
Apparel Arts continued until 1957 when it was transformed into a quarterly magazine for men. Apparel was dropped from the logo in 1957 with the fall issue , the name Gentlemen's Quarterly was established.

Click here for more best of the rest covers on Coverjunkie
Click here for more GQ covers on Coverjunkie