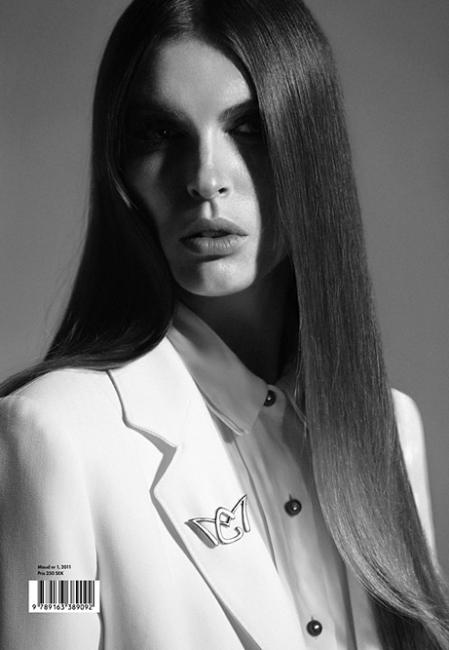 29-05-2011
Maud
Sweet & stunning exam project Tomas Carlsten at Beckmans College of Design in Stockholm, Sweden:
Tomas created and designed a magazine called "Maud."
Maud is a woman as well as a magazine. The center of attention is Tomas' grandmother Maud Carlsten, born in 1925. Her personal style, positive outlook on the past and present inspired this oversized (16″ x 11″) 90-page issue. The girl on the cover is Elinore, a new face model from Nisch Management, Stockholm. She's wearing a blouse, jacket and brosche that belongs to his grandmother.
The edition is limited to 100 copies, with a premium silkscreened cover.
I asked Tomas why there's no logo on the cover: "I chose to go with no logo and let my grand mother's monogram brosche act as logo (MC = Maud Carlsten). It's gold, and was designed by my grandfather. The concept is to let future covers also display the brosche on a model wearing her clothes"
Editor/Art Director: Tomas Carlsten
Cover photo: Fredrik Nilsson
Model: Elinore, Nisch Management
Styling: Julie von Hofsten
Hair & Make: Kalle Eklund, Josefin Scherdin

Click here for more best of the rest covers on Coverjunkie
Click here for more Maud covers on Coverjunkie