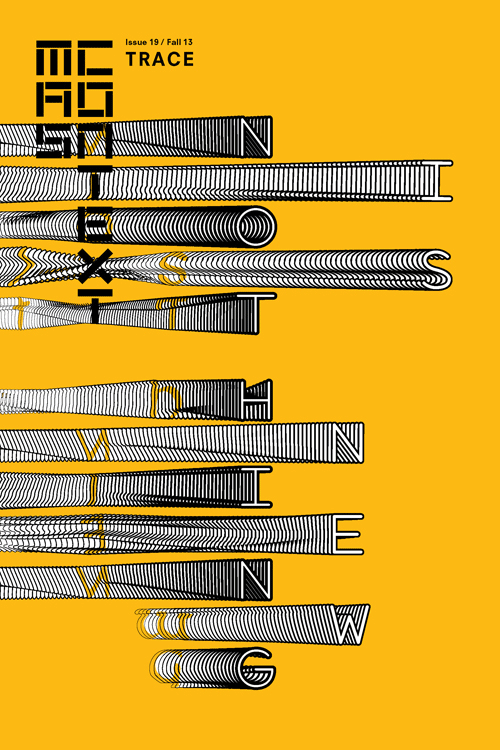 28-10-2013
Mas Context (US)
The guest cover designer for this issue is John Pobojewski, principal of Thirst (www.john.pobojewski.com & www.3st.com)
He also produced a video related to the cover as a preview for the issue: http://www.mascontext.com/news/preview-of-our-trace-issue/
""The cover and corresponding video for TRACE explores the evolution of the Latin letterform — from how letters were drawn in Semitic, Greek, and Etruscan languages to today's very distilled modern form. These shapes morph from one into together into the phrase 'NOTHING IS NEW,' reminding us that everything manmade is part of a continuum. As designers, we owe a great deal to the work of our previous generations and past civilizations. "
Front and back cover Mas Context:
"a quarterly journal created by Mas Studio, addresses issues that affect the urban context. Each issue delivers a comprehensive view of a single topic through the active participation of people from different fields and different perspectives who, together, instigate the debate."
The guest cover designer is graphic designer Stéphane Massa-Bidal
Editor in chief Iker Gil

Click here for more best of the rest covers on Coverjunkie
Click here for more Mas Context covers on Coverjunkie