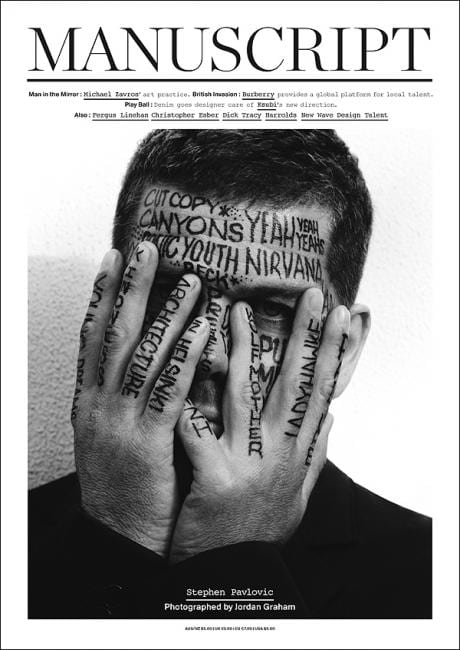 20-05-2012
Manuscript (Australia)
New cover Manuscript
art director: Elliott Bryce Foulkes.
photographed by Jordan Graham with text artwork by Marty Routledge and grooming by Max May.
Editor and publisher Mitchell Oakley Smith explains: "MANUSCRIPT is less about market saturation and more focused on targeting like-minded men. And where other publications extend their content to encompass a plethora of subjects, MANUSCRIPT makes the worlds of fashion, design and creative arts its focus, illustrated by profiles of and stories about these industries' respected leaders. "
design director Nic Adamovich

Click here for more best of the rest covers on Coverjunkie
Click here for more Manuscript covers on Coverjunkie