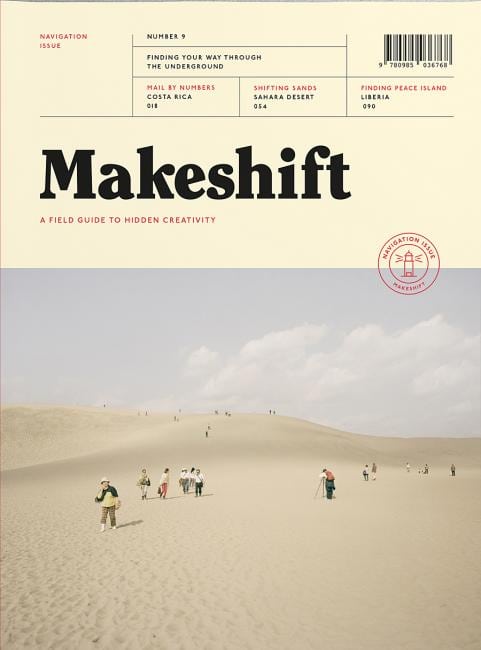 21-07-2014
Makeshift (US)
Its a relaunch!
Nice new cover Makeshift magazine:
"a field guide to hidden creativity!
We challenged ourselves to deliver a reading experience in print and online that was like nothing our readers had seen, drawing inspiration from old train timetables and modern Japanese packaging. Each issue tells a story, with multimedia stories strung into a guided journey.
Our latest issue, Navigation, features cross-border smugglers, spacesuit stitchers, and blue-dollar exchangers finding creative ways to navigate through it all. From tunnel digging in Gaza to refugees on sinking ships in the Indian Ocean, the often-extreme hacks in this issue inspire creative readers to push their own work forward."
Business Director Melanie Chow
Press Kit: bit.ly/mkshftmedia
Website: mkshft.org
Twitter: twitter.com/mkshftmag
Facebook: facebook.com/mkshftmag
Instagram: instagram.com/mkshftmag

Click here for more best of the rest covers on Coverjunkie
Click here for more Makeshift covers on Coverjunkie