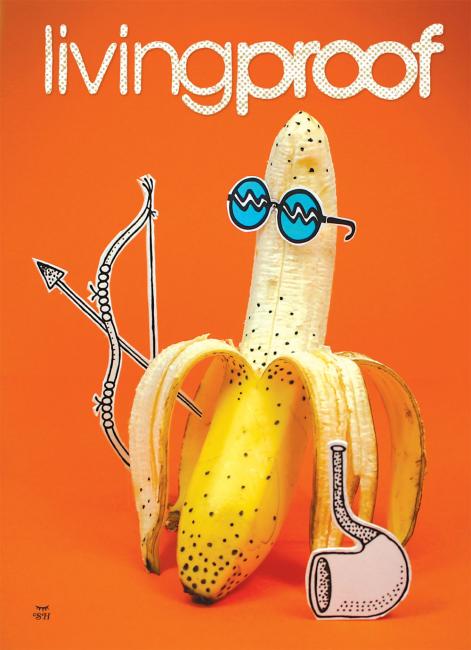 23-09-2010
Living Proof
Cover Living Proof Magazine. Dan Christiansen, editor Living Proof magazine, tells me their covers are an important part of their issues; they also allow an artist to have his/her work featured on the back cover as well.
Issue #4 highlights the misunderstood work of legendary artist Phil Frost gracing the front cover, and the back cover features a custom designed banana piece and logotype by the grounded Steven Harrington.
"Living Proof Magazine is a small format, limited-edition publication that delves into Art, Culture, and Inspiration. Dished out twice a year, Living Proof Magazine defines the creative culture centered in the artistic make up of the world. Look for us at street level boutiques and galleries like Supreme, Concepts, Alife, Reed Space, Ubiq, OHWOW, Subliminal Projects, and St. Alfred for FREE."

Click here for more best of the rest covers on Coverjunkie
Click here for more Living Proof covers on Coverjunkie