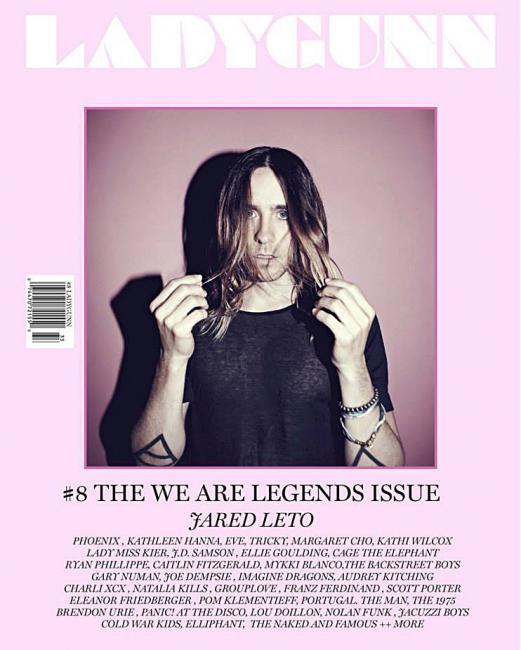 23-01-2014
Ladygunn
Jared Leto stars this ace looking cover Ladygunn:
a print and online mag based in New York, Los Angeles and Stockholm. they recently started doing 3 covers per issue...
"Our focus is on music, fashion, art, culture and emerging talents. Every issue is full of interviews - including luminaries like The Killers, Phoenix, Paramore, Jared Leto, Jena Malone, Shirley Manson, Santigold, Lykke Li, The Black Lips, Ariel Pink, Elisabeth Moss, The Raveonettes, Krysten Ritter, Norman Reedus, Ellie Goulding, Regina Spector, Beach House, Adam Green, Justice, OK Go, M83, Ty Segall, Fidlar, A Fine Frenzy and many others. many others."

Click here for more best of the rest covers on Coverjunkie
Click here for more Ladygunn covers on Coverjunkie