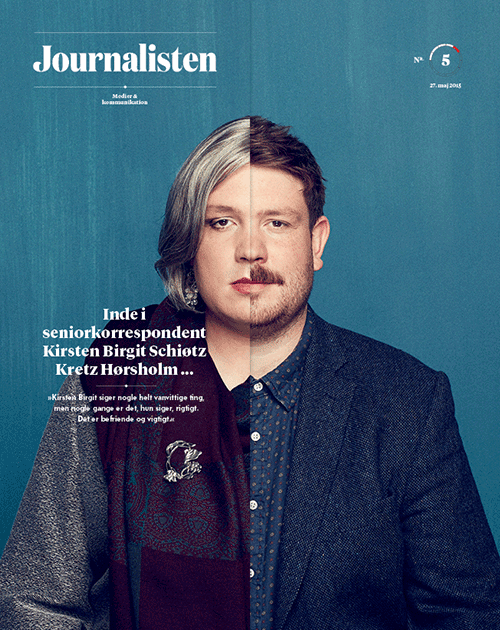 11-06-2015
Journalisten (Denmark)
New Journalisten:
Danish monthly magazine about media & communication. First published in 1905.
The cover story for the June issue is about Kirsten Birgit Schiøtz Kretz Hørsholm a fictional female journalist. She is the host of a daily radio program (very popular in underground media circles...) It mixes real news with satire, and she is played by the male journalist/comedian Frederik Cilius.
The print cover features an extra "half" cover with the face of the fictional journalist Kirsten Birgit.
Editor-in-chief: Øjvind Hesselager
Art Director: Esben Niklasson
Photographer: Tuala Hjarnø
Makeup/Styling: Tine Berg

Click here for more best of the rest covers on Coverjunkie
Click here for more Journalisten covers on Coverjunkie