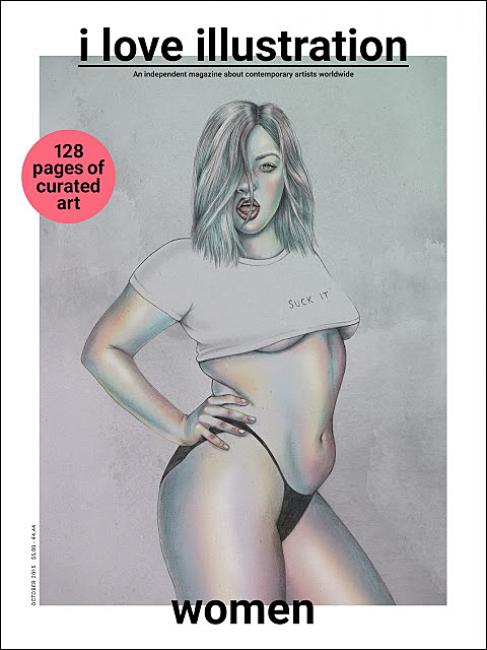 09-10-2015
i love illustration (Netherlands)
New i love illustration magazine:
"The past decade has seen a revival of contemporary illustration in advertising, magazines, museums and art galleries, resulting in a strong presence in online publications and exhibitions. Illustration can be seen as a voice of our time, a reflection of our society. Now it's time for an independent online magazine showcasing talented contemporary illustrators from around the world.
Twenty of the most exciting emerging and established illustrators have been selected to create six illustrations of sensual women. They include leading artists such as Conrad Roset, Cecilia Carlstedt, Esra Roise, Malika Favre, Stina Persson and Ricardo Funamal. Most of these artworks have been made exclusively for this magazine. The result is extraordinary, elegant, sensitive, emotional, provocative, erotic and sensual."
founder, blogger, curator, editor, art direction studio ANNEKE KRULL

Click here for more best of the rest covers on Coverjunkie
Click here for more i love illustration covers on Coverjunkie