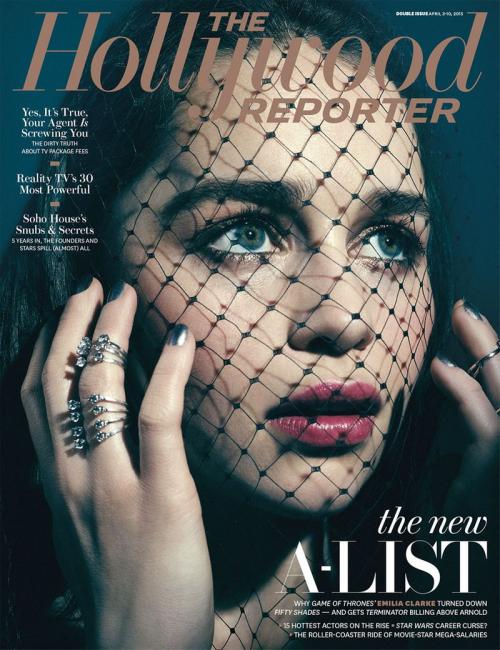 25-03-2015
Hollywood Reporter (US)
Emilia Clarke, otherwise known as Daenerys Targaryen from 'Game of Thrones'photographed by Miller Mobley.
New cover Hollywood Reporter
Creative Director: Shanti Marlar
Photo Director/Video Director: Jennifer Laski
"The Hollywood Reporter is the definitive interpretive voice of the entertainment industry. Informing, engaging and empowering content is delivered across a multimedia platform that includes: a weekly magazine, bi-monthly special reports, quarterly glossies, a Website, a daily news PDF, iPad app and events. The Hollywood Reporter is read by the most powerful people in the entertainment industry and the most influential consumers who follow it – those who shape desire, set trends and ultimately drive culture – providing an unmatched level of access and influence."

Click here for more best of the rest covers on Coverjunkie
Click here for more Hollywood Reporter covers on Coverjunkie