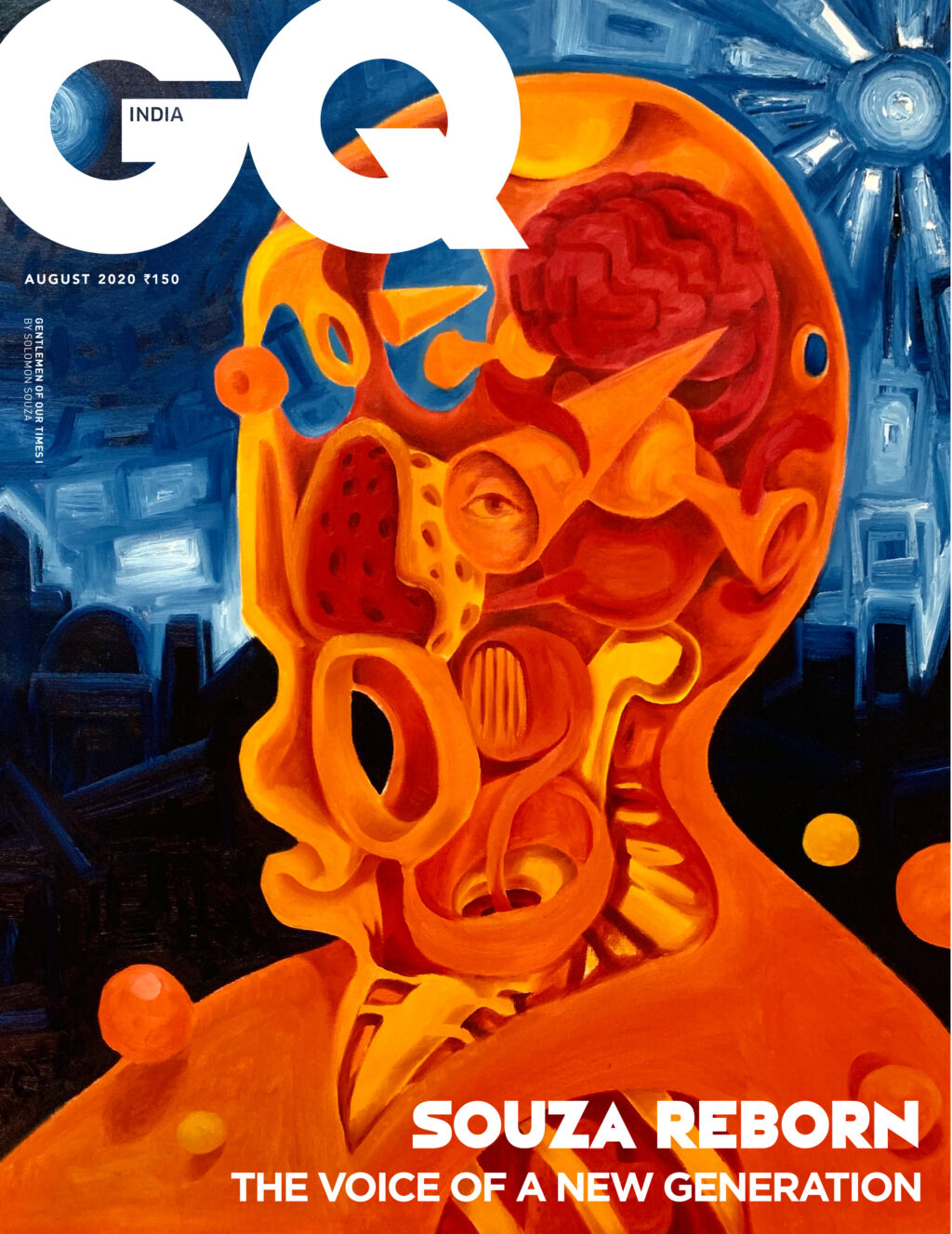 29-08-2020
GQ (India)
August cover GQ India
Photo editor Gizelle Cordo:
"The August issue is a collaboration with graffiti artist and painter Solomon Souza. Solomon is the Jerusalem-based grandson of the great Indian modernist legend FN Souza.
This cover collaboration also includes 4 custom paintings created by Solomon for GQ India's publication, including a stunning, graphic Cover Artwork.
Solomon Souza shot to fame in 2015 after spray painting portraits on 250 shop shutters in Jerusalem's historic Mahane Yehuda Market – depicting famous Jewish and world figures, from Golda Meir and Mahatma Gandhi. His artworks created such a stir that they became an instant attraction within the ancient "Shuk". Visitors that thronged the site included Israel's President Reuven Rivlin and the President of Germany Frank-Walter Steinmeier.
Solomon was also recently commissioned by billionaire Roman Abramovitch, owner of Chelsea Football Club, to create a 12-meter mural at Stamford Bridge. This artwork pays tribute to three Jewish footballers sent to Nazi concentration camps during World War II, and is part of Chelsea's "Say No To Anti-Semitism" campaign."

Click here for more best of the rest covers on Coverjunkie
Click here for more GQ covers on Coverjunkie