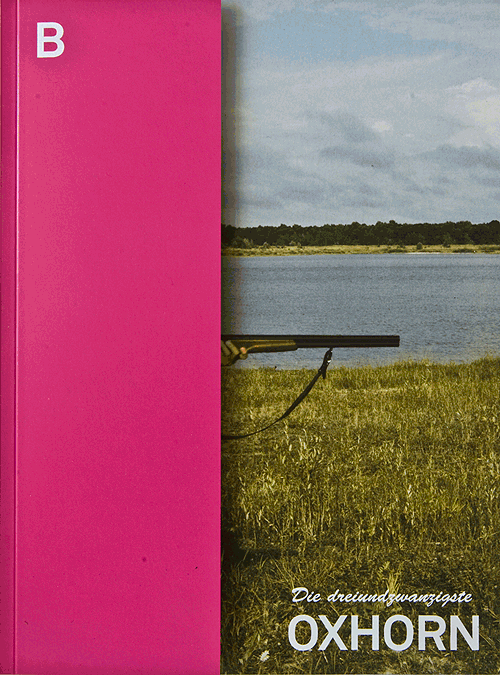 16-02-2011
German Boxhorn
Sweet variation on their logo: B on the flap, OXHORN on the cover.
New cover Boxhorn magazine: a magazine published by students of Aachen University of Applied Sciences / Department of Design.
"It all started as a 4th year project back in 1998 and ever since there has been a new issue.
Each of the magazines' issues is created by a group of 3-6 students. Once the main topic is set the editorial staff is responsible for research, editing and designing contents as well as the publishing process and its complete financing. The main focus and students' aim however is to create an appearance which not only suits but underlines the magazine content. Every single issue is extraordinary and unique.
Boxhorn magazine is a great platform to go public with our student work. A huge part of its content is created by Fb04 students exclusively for this magazine. Boxhorn magazine features essays, graphic design, illustration, photography, drawing as well as objects of the product design department.
Publisher: Fh Aachen
Redaktion, Konzeption und Gestaltung
Maximilian Quandel / Mario Ahlemeyer / Nadine Gerloff / Lukas Rudig / Fabian Nawrath / Felix Seybold / Moritz Spilker

Click here for more best of the rest covers on Coverjunkie
Click here for more Boxhorn covers on Coverjunkie