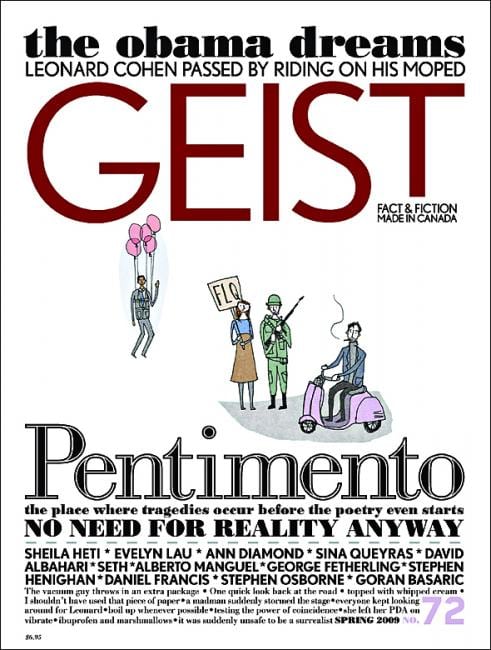 12-04-2009
Geist Pentimento
Cover of Geist magazine.
About this cover: This new design is the work of Steffen Quong, with art created by Rebecca Dolen, and features several styles and weights of the Bodoni and Nobel font families. The issue number is set in Blender. Steffen Quong is a freelance designer in Vancouver; his website is Steffen Quong. Rebecca Dolen is an artist and co-proprietor of the Regional Assembly of Text (assemblyoftext.com).
"Geist is a magazine of ideas and culture made in Canada with a strong literary focus and a sense of humour. The Geist tone is intelligent, plain-talking, inclu­sive and off beat. Geist is printed on eco-friendly, vegetable-based inks."

Click here for more best of the rest covers on Coverjunkie
Click here for more Geist covers on Coverjunkie