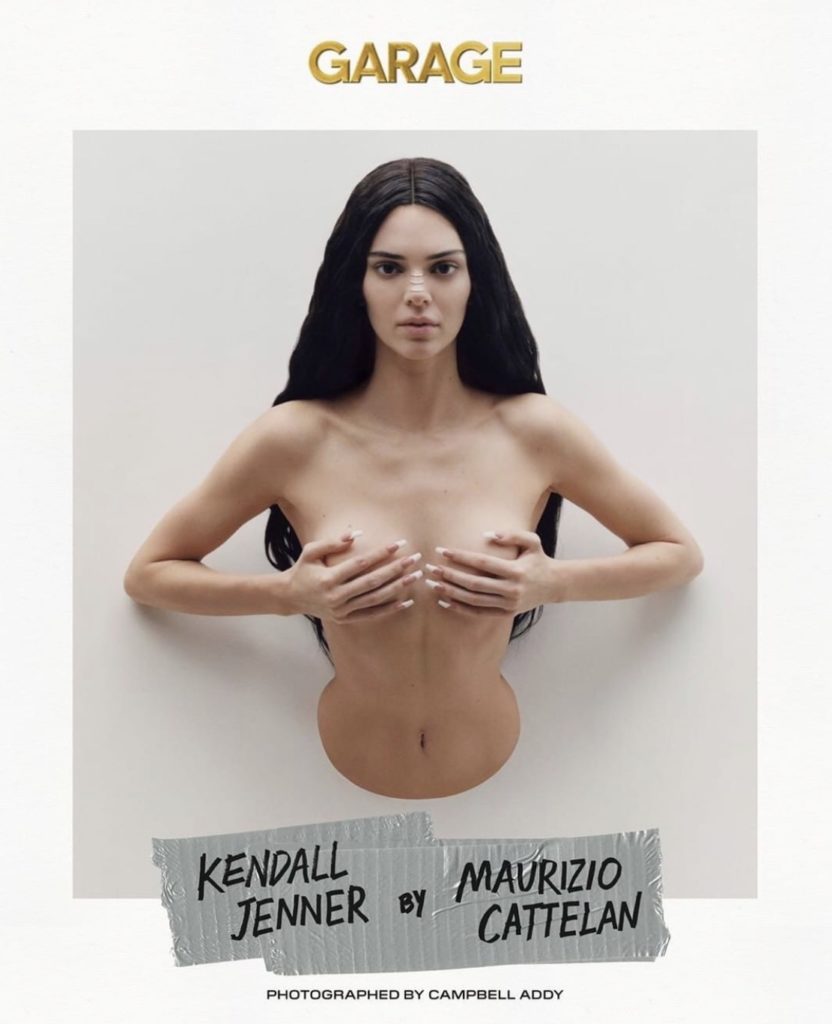 09-03-2020
Garage
Kendall Jenner by Maurizio Cattelan on newest cover @garage_magazine "unhinged" .
" @mauriziocattelan and @campbelladdy hallucinate Cattelan's vision, as @kendalljenner—styled by GARAGE's Fashion Director Gabriella Karefa-Johnson—becomes his unhinged muse.?"
?
Photographer and Director: @campbelladdy?
Fashion Director: @gabriellak_j?
Creative Director: @brianphillipsimage?
Casting: @itboygregk
Hair: @evaniefrausto?
Makeup: @erinparsonsmakeup?
Manicurist: @honeynailz?
Set Designer: @frau.juliawagner?
Movement Director: @jordandrobson?
DOP: @jaredtaylorchristiansen?
Production: Heather Robbins, Maria Strycharz, and @weiliwang83 .
.

Click here for more best of the rest covers on Coverjunkie
Click here for more Garage covers on Coverjunkie