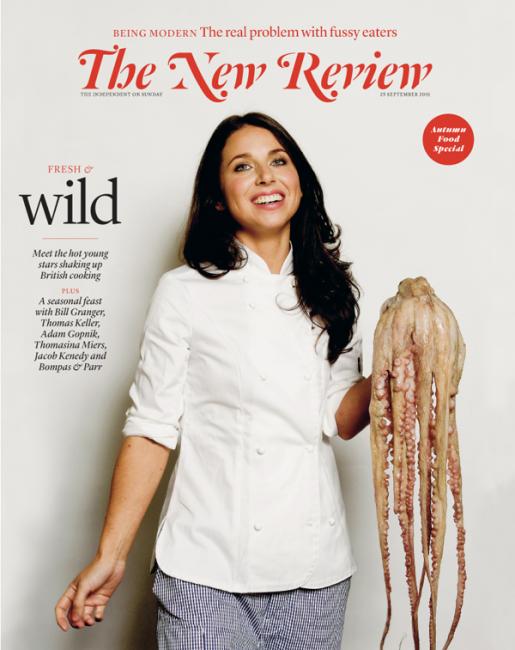 24-09-2011
Fresh & Wild
Cover of The New Review, a general interest weekly supplement of the Independent newspaper
Art direction Stephen Petch:
"A counter-intuitive take on our food special issue. The slightly repulsive nature of the dead octopus is not what you'd expect in a food issue but I think that is tempered by the easy-going smile of the beautiful young woman - Florence Knight, head chef at Polpetto, one of London's coolest new eateries. Also, it serves as a nod to our relationship with what we eat. On a more immediate level, it's just more intriguing than a beautifully shot, but ultimately boring, plate of food."
Editor: Laurence Earle
Art Director: Stephen Petch
Photographer: Kalpesh Lathigra

Click here for more best of the rest covers on Coverjunkie
Click here for more The New Review covers on Coverjunkie