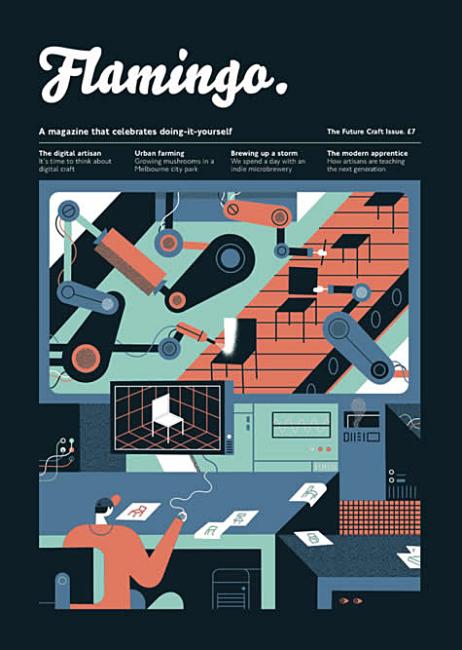 18-03-2012
Flamingo
New issue Flamingo magazine "celebrates doing it yourself"
Illustrated by Swiss illustrator Philipp Dornbierer (also known as Yehteh).
art director Craig Jackson
About: "Flamingo was born out of confusing times, oil spillages, austerity, the World Cup. Many a creative young thing now emerges into the world not knowing where to turn – which admittedly isn't as bad as an oil spillage, but it still sucks. With a focus on art, design and music, Flamingo features reviews, interviews and tips for self-initiated projects. This is our way of making sense out of this crazy world."
EDITOR-IN-CHIEF: Siobhan Leddy

Click here for more best of the rest covers on Coverjunkie
Click here for more Flamingo covers on Coverjunkie