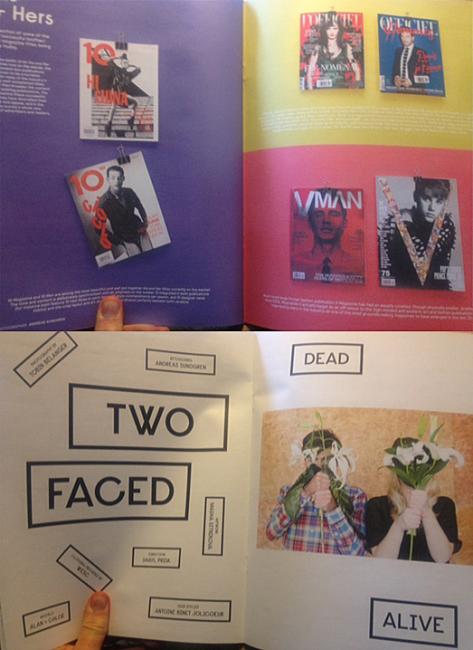 25-04-2012
Extra love for SNAP!
Just took some time to read the first mag on top of the big pile next to my couch...
SNAP! magazine from Canada.
I guess i love everything about this mag, it's got a great vibe, size, great design, really ace paper... all good
New SNAP! magazine:
"a free and independent arts and lifestyle magazine based in Montreal"
Editor in chief Shayl Prisk
Art Director Sean Yendrys
Marketing Manager and Co-founder: Hannah Byrne
Co-founder Hannah Byrne tells me about SNAP!: "It's a free quarterly art fashion and culture publication now in its fourth year, SNAP! is produced in Montreal and distributed across Canada. Each issue of SNAP! follows a theme and is presented in an oversized matte full colour format. Produced by a core team of just three, SNAP! collaborates with a wide range of some of the best creative talent across the country."

Click here for more best of the rest covers on Coverjunkie
Click here for more SNAP! covers on Coverjunkie