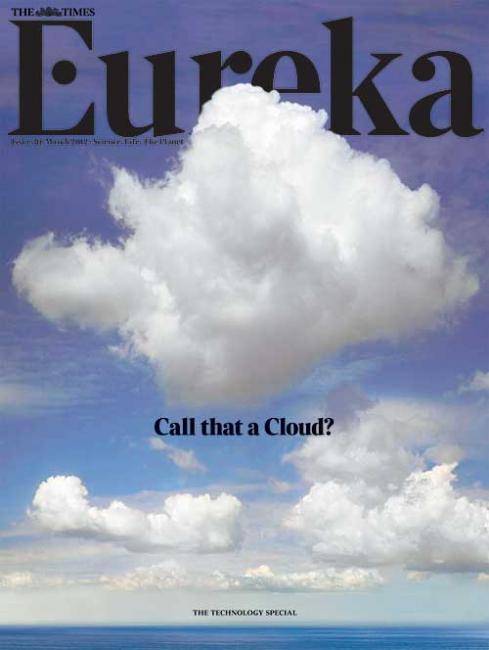 01-03-2012
Eureka (UK)
The Technology Issue cover (with inside fold-out) Eureka magazine: "Call that a Cloud?"
Intro: "It's a one million kilometre subsea fibre-optic leviathan connecting 2.2 billion people to each other and to 200 million terabytes of data
stored on 44 million servers consuming 1.5 per cent of the world's electricity. Just so you know."
Editor: Giles Whittell
Art Director: Chris Clarke
Design Fraser Lyness
Picture Editor: Madeleine Penny
Eureka is the monthly science supplement from the The Times: "it covers a wide spectrum of topics ranging from life sciences to earth sciences and from green issues to oceanography. Its focus will be on the latest scientific developments, how and why they matter, the people behind them and solutions for the future. Each edition will carry great writing, beautiful photography and detailed graphics."

Click here for more best of the rest covers on Coverjunkie
Click here for more Eureka covers on Coverjunkie