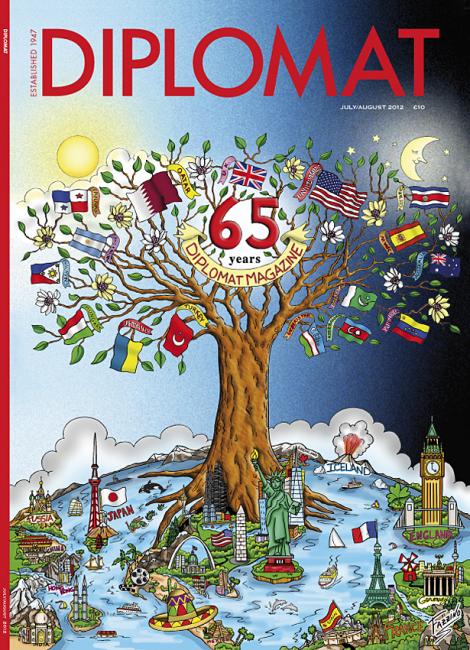 01-07-2012
Diplomat (UK)
It is Diplomat's 65th Anniversary issue, congrats!
Charles Fazzino illustrated this new issue (Tip: he's coming to London in August for an exhibition and a workshop, mail Jeannine for info)
Diplomat:
"consists of a complete listing of all diplomatic contacts in London with photographs of Heads of Mission, essential UK government contacts, lists of privileges and immunities and much more. The 2012 Diplomat Yearbook is the only reference journal of its kind, making it essential reading for the diplomatic community and foreign professionals living in Europe."
Creative Director Jeannine Saba, also nominated as designer of the Year (business media) for the PPA Awards

Click here for more best of the rest covers on Coverjunkie
Click here for more Jeannine Saba covers on Coverjunkie