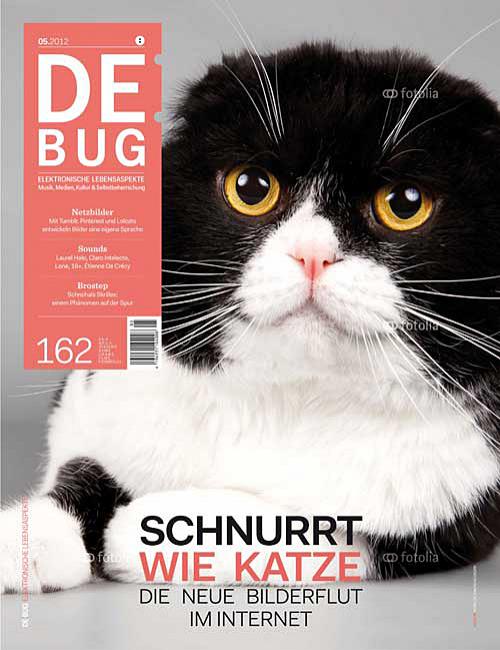 02-06-2012
DE:BUG (Germany)
A whole new mag on Coverjunkie... and loving this one!
Look at this cover. It's got the stock agency-logo still inthere :D
De:Bug is a magazine for pop culture and modern life. In Berlin electronic music delivers the soundtrack for globally networked, mobile and open-minded people. In targeting this audience, DE:BUG is unique on the German magazine market, and for fourteen years has held a significant place in the media landscape – far beyond national borders.
DE:BUG's subtitle "Electronic Aspects of Life" has decisively accompanied an entire cultural epoch. It has been clear for some time now: The digital revolution permeates all areas of life. The internet is a social space where people connect, share, make contacts and create their own content. Technology is synonymous with a creative attitude towards life because technical possibilities blur the boundaries between producers and consumers.
DE:BUG has been reflecting these changes and adressing them from within a social and cultural context long before they became popular trends. In doing so, DE:BUG's editorial staff not only remains analytical but gets passionate.
art-director: Lars Hammerschmidt
editor in chief: Sascha Kösch

Click here for more best of the rest covers on Coverjunkie
Click here for more DE:BUG covers on Coverjunkie