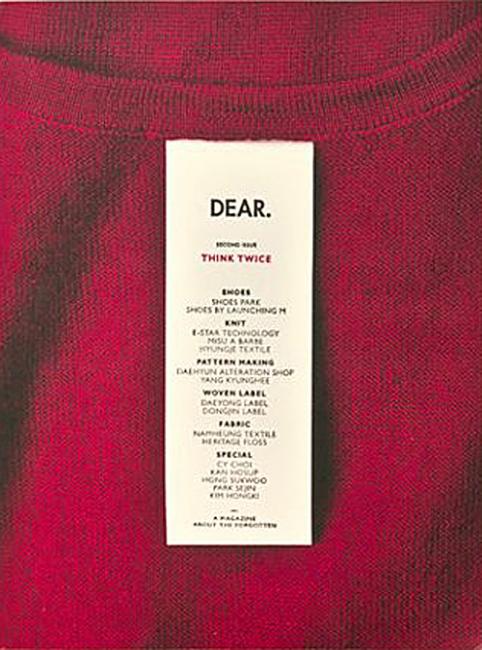 25-11-2013
Dear. (Korea)
Intriguing new magazine... and great cover!
"a magazine about the forgotten"
Dear. magazine:
"an independent magazine team based in Seoul. Dear Magazine focuses on the fashion production industry and small trader and enterprises in Korea. We visit production sites (factories) and listen to the voices of the people who have quietly but diligently worked for the Korean fashion industry.

Click here for more ace covers 2013 covers on Coverjunkie
Click here for more Dear. covers on Coverjunkie