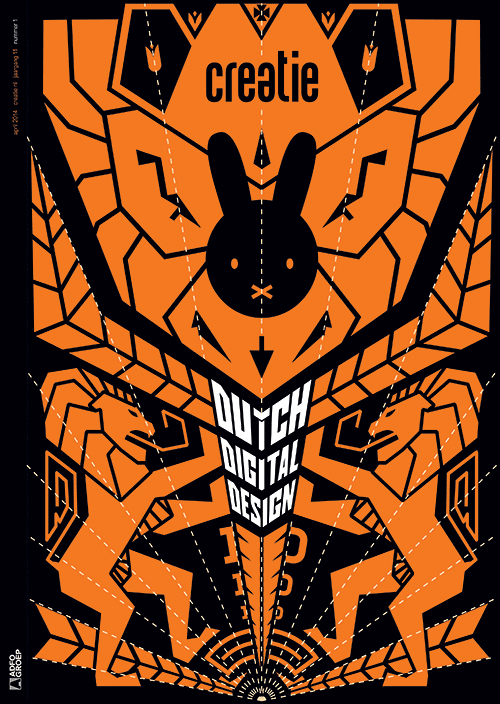 30-04-2014
Creatie (Netherlands)
This cover should be "ripped, folded, thrown and its gonna conquer the world"
Designer Harald tells me:
"The reader plays a role himself - acts as a symbol for design within the Netherlands: minimalist, experimental, innovative, unconventional and with a sense of self-mockery. A paper cover that becomes as changeable as our digital designs."
Take a good look how this artwork transforms into a lion (the Dutch national symbol)
Fab new cover Creatie: a mag for copywriters, photographers, illustrators and more creative people"
Illustration:
Cynthia Mergel, Momkai
Cléa Dieudonné, Momkai
Design:
Harald Dunnink, Momkai
Concept:
Harald Dunnink, Momkai
Jort Schutte, Achtung
Daniel Sytsema, Achtung
Editor in chief: Nils Adriaans

Click here for more best of the rest covers on Coverjunkie
Click here for more Creatie covers on Coverjunkie