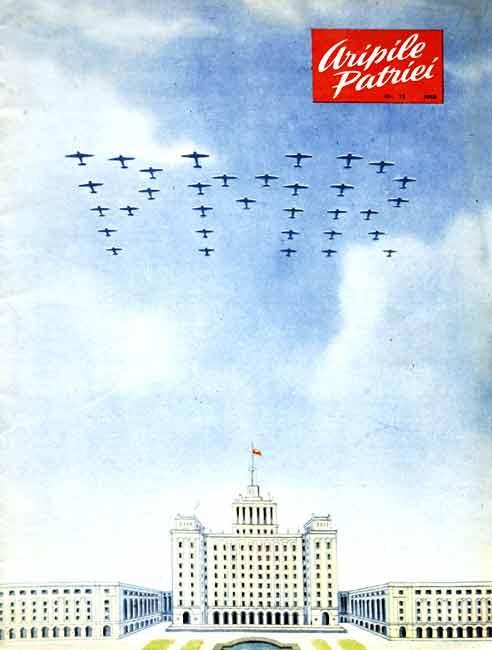 16-03-2011
Commie covers '48 – '89
Here something very spectacular:
GRAFICA FARA COMPUTER / GRAPHICS WITHOUT COMPUTER is a book about the history and evolution of Romanian graphic design during the communism era 1948-1989.
It's the only book published after the Ceausescu communist regime crashed with more than 400 images:
- covers of magazines, books & booklets, ads
- theatre, festivals, propaganda, labour protection posters
- labels of matches, games, packaging, envelopes
- stamps drawings
Bilingual in Romanian & English.
Shown above:
Aripile Patriei.
Wings of Motherland magazine (1955) Aviația [Avitation] (1948) was a monthly magazine of the General Directorate of Civil Aviation. From 1950 there appears a new series called Aviația Sportivă [Sportive Avitation] (1950-1954), from 1955 it appears under the title Aripile Patriei [Wings of Motherland].
thanks Dan Tudoroiu!
:)

Click here for more best of the rest covers on Coverjunkie
Click here for more Graphics Without Computer covers on Coverjunkie