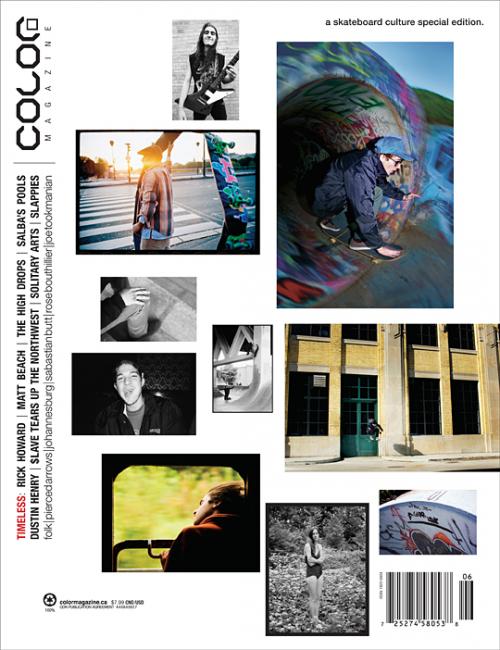 11-01-2012
Color (Canada)
New cover Color magazine: "the coming together of people who find joy in skateboarding, providing permanence for those it inspires as a vessel to share creative pursuits in the culture that surrounds it."
Editor Dan Post tells me:
"The salon-style photo collage cover is our newest issue that celebrates the 'Timeless' aspects of skateboarding and photgraphy. Scattered throughout the pages of this issue are 20 full-bleed photos that embody a sense of abandoning all references to time and place. The photographers chosen for this issue's cover remain unaffected by the passage of time or changes in vogue, and continue to retain that playfulness and untainted passion for this inexplicable obsession we share with our readers."

Click here for more best of the rest covers on Coverjunkie
Click here for more Color covers on Coverjunkie