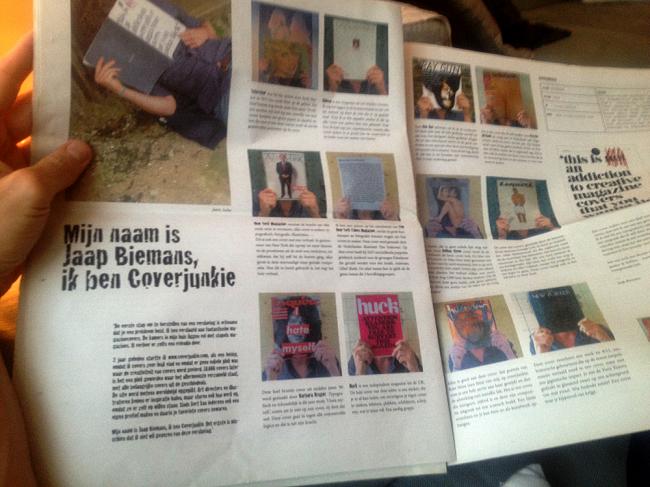 19-07-2012
BRUCE (Belgium)
Bruce even carries a small interview with me in their latest issue, a spread... an honour and fun for me to speak with the guys from BRUCE!
I noticed BRUCE magazine for the first time at the SPD Awards where they received a merit award.
Each issue is beautiful designed in a weird or funny concept; one issue for example was published as a little 'cup-a-soup' box :)
Publisher Het Salon is all about making brands flourish on a innovative and creative way by print, digital and social media.
Creative Directors Koen Denolf & Willem-Jan van Ekert

Click here for more best of the rest covers on Coverjunkie
Click here for more BRUCE covers on Coverjunkie