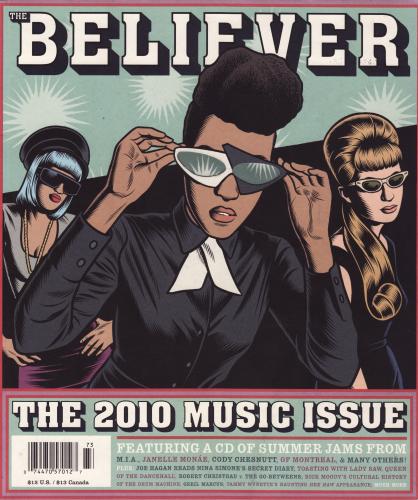 28-08-2010
Believe Music 2010
When i see the covers of Believer magazine it immediately makes me wanna read it. Believer magazine:beautiful illustrated covers.
Pay off line: "The Believer is a monthly magazine where length is no object. We will focus on writers and books we like.We will give people and books the benefit of the doubt. The working title of this magazine was The Optimist."
Published by McSweeney's out of San Francisco, the magazine also covers other art forms, and features articles about authors, artists, and literary issues of the past and present, often relating to politics and popular culture. The Believer is published semi-monthly—10 issues per year—and sometimes featuring a CD or DVD insert.

Click here for more best of the rest covers on Coverjunkie
Click here for more Believer covers on Coverjunkie