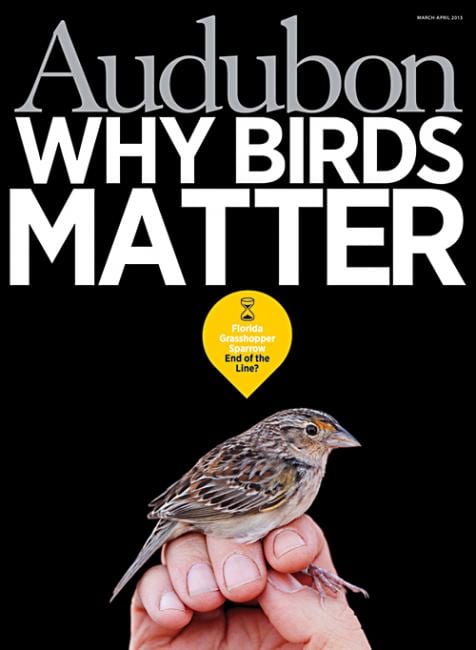 09-04-2013
Audubon (US)
New cover Audubon: "a mission is to conserve and restore natural ecosystems, focusing on birds, other wildlife,
and their habitats for the benefit of humanity and the earth's biological diversity."
The Florida Grasshopper Sparrow hangs on by a thread, researchers predict it will be extinct within the next 7 years.
Shot on location with seamless.
Design director: Kevin Fisher
Photo editor: Lila Garnett
Photograph by Joel Sartore.
Design Director Kevin Fisher tells me: "We also take video of birds we photograph by placing them in a safe dark enclosure. The results are pretty cool, like a digital field guide to birds.
Here's a link if interested.
https://vimeo.com/48479583"

Click here for more best of the rest covers on Coverjunkie
Click here for more Audubon covers on Coverjunkie