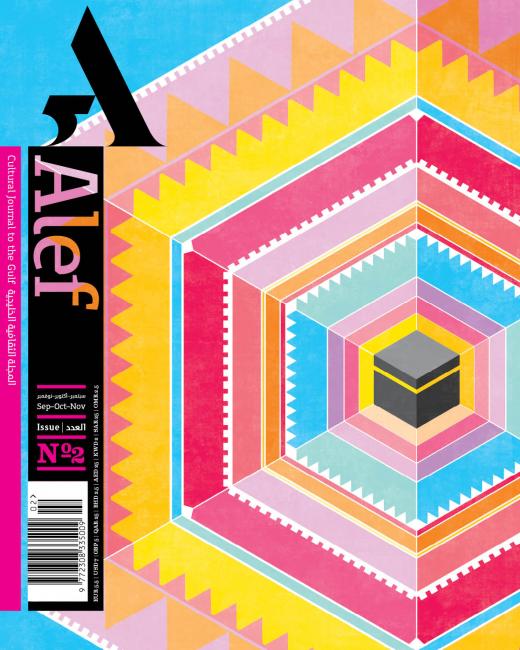 06-10-2013
Alef (Qatar)
A new mag in town!
2nd issue Alef, a cultural magazine from Quatar.
"Reflections from another world"
Editor-in-Chief Jack Thomas Taylor explains:
"In this issue we showcase regional talent, teach people about the sacred journey of Hajj, and talk about how karak plays an important part in our lives. Throughout, we profile people and places in our editorial sections of Listen, See, Taste, Speak and Touch.
Other stories include a travel story to the Abu Dhabi mangroves, an illustration series of Qatar's souqs and markets, and a feature length interview with Qatari National Archer Ibrahim Al Mohanadi.
We also showcase the music scene in Bahrain, the craftsmanship of Kuwait, and we sit-down with Saudi artist Abdulnasser Gharem"

Click here for more best of the rest covers on Coverjunkie
Click here for more Alef covers on Coverjunkie