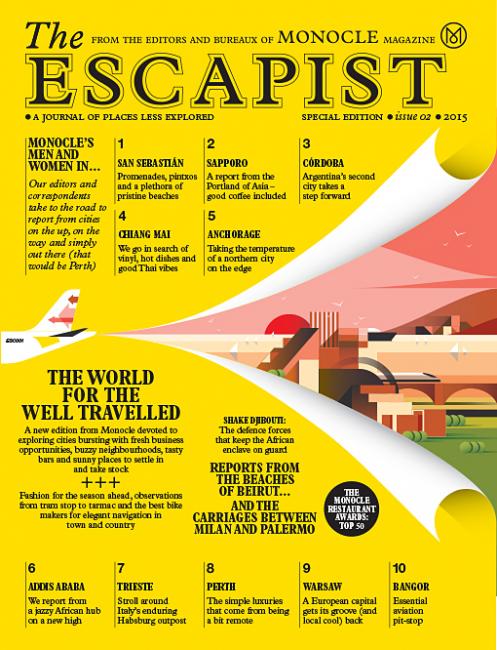 10-07-2015
Monocle Escapist (UK)
Monocle's new yearly publication, The Escapist, will hit newsstands on 16 July: " 'a journal of places less explored'."
"The Escapist builds on Monocle's focus on spotting opportunities around
the world. It has been created for our core audience who like to take time
off but are always scanning the horizon for a new business to invest in, an
architect to commission or a new plot to develop," says Monocle's editor in
chief, Tyler Brûlé.
Editor in chief: Tyler Brûlé
Editor: Andrew Tuck
Creative Director: Richard Spencer Powell
Photo Director: Poppy Shibamoto
All 5 x stocks of paper used
is by Stora Enso.

Click here for more typographic covers covers on Coverjunkie
Click here for more Monocle covers on Coverjunkie