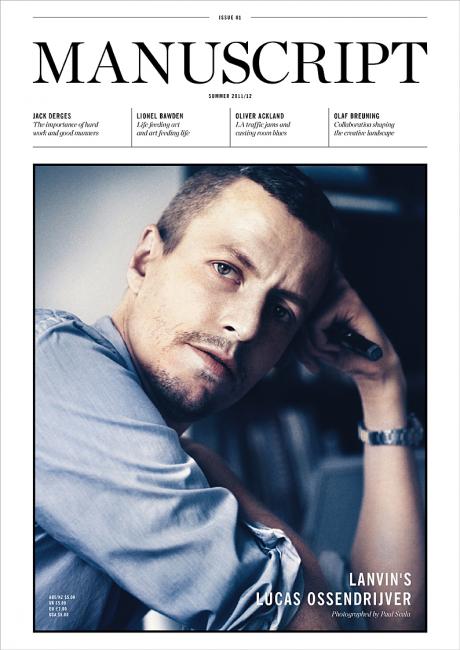 06-12-2011
1st MANUSCRIPT
Always exciting when a new magazine arrives!
The cover Manuscriptfrom Australia features Lanvin menswear designer Lucas Ossendrijver on its cover.
editor and publisher Mitchell Oakley Smith explains: "MANUSCRIPT is less about market saturation and more focused on targeting like-minded men. And where other publications extend their content to encompass a plethora of subjects, MANUSCRIPT makes the worlds of fashion, design and creative arts its focus, illustrated by profiles of and stories about these industries' respected leaders. "
design director Nic Adamovich
photo cover Paul Scala

Click here for more premier issue covers covers on Coverjunkie
Click here for more Manuscript covers on Coverjunkie